University Recruiting
Discover your future at Sanofi US! Our University Recruitment program offers exposure to a fast-paced and collaborative environment across Sanofi US, Sanofi Pasteur and Sanofi Genzyme. Sanofi US Interns, Co-Ops, PharmD Fellows and full-time university hires work side-by-side with biopharmaceutical professionals, providing an opportunity to learn, and even make an impact in the lives of patients around the globe. Our opportunities are open to students currently enrolled in undergraduate, Master's, MBA, PharmD, and PhD academic programs.
Check Out Our Early Career Talent Programs
Early Career Talent Program features

Event Series

Mentoring

Rotational
Experiential Programs

Learning and
Development

Exposure to
Senior Leaders
Locations
We recruit on-campus at many colleges and universities, sourcing for the following locations: Massachusetts, New Jersey, Pennsylvania and Nationwide
look up opportunities on the map
Commitment
At Sanofi US, our determination inspires us to work tirelessly to make a difference in people's lives every day, as we continually strive to create a future where everyone has access to groundbreaking medicines and healthcare.
Working at Sanofi US, not only will you be proud to contribute to a company that cares about people, but you will have every opportunity to develop your skills and progress your career across a broad range of business areas and functions. You will play a critical role in defining your career path, and you will be given the appropriate support and resources to deliver results, make a difference, and collaborate with committed colleagues.
Learn more about Sanofi's commitment
Diversity & inclusion
As a company that respects cultural differences, Sanofi depends on the diversity and talents of its employees to be more innovative, effective and competitive. With an equal focus on recruitment and retention, our global diversity charter serves as a continuous reminder of our pledge to embrace and foster the development of every individual at every level of our organization regardless of gender, ethnic origin, sexual orientation, religion, age or disability.
Learn more about diversity and Inclusion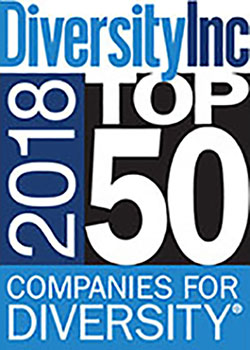 Sanofi is honored to make the list!
Sanofi was named to DiversityInc's Top 50 Companies for Diversity®, which recognizes the nation's top companies for diversity and inclusion management.
Read More
Testimonials
Learn more about what attracted these program hires to Sanofi.
Hear Their Stories
Get to know us
Click on the video links below to learn more about reasons why you should think about joining a health journey partner such as Sanofi.