ETS Global Head of Construction Safety, Vaccines
Toronto, Canada, Lyon, France, Marcy-l'Étoile, France, Swiftwater, Pennsylvania, Neuville-sur-Saône, France
Overview
Sanofi, a global healthcare leader, discovers, develops and distributes therapeutic solutions focused on patients' needs. Our Sanofi Pasteur Swiftwater, PA site, where we both research and manufacture vaccines since 1897, has had a tremendous impact on global health and the quality of human life. Nestled among the Pocono Mountains in Swiftwater, Pennsylvania, Sanofi Pasteur is home to state-of-the-industry facilities—and a rich and unique history. Our Swiftwater campus is more than 500 acres, housing 44 buildings and encompassing more than one million square feet of building space. Many of our facilities, while bright and modern, still retain the rustic charm of the original stonework.
Health & Wellness

Comprehensive coverage including medical, dental, vision, and health and wellness programs.

Financial

Sanofi wants to ensure employees are equipped for financial health, Sanofi provides a competitive 401K Match program and Financial Wel-Being Tools and Programs.

Culture

At Sanofi, we demonstrate our commitment to inclusion and diversity through Culture groups and programs. There are many ways to make a difference and connect with other Sanofi employees: including ERG groups and 2 PAID days off to Volunteer.

Work/Life Balance

Sanofi provides significant Work/Life benefits to help you excel beyond the workday. Including Workplace Flexibility through part‑time, remote work, flex‑time and job share options.
Quote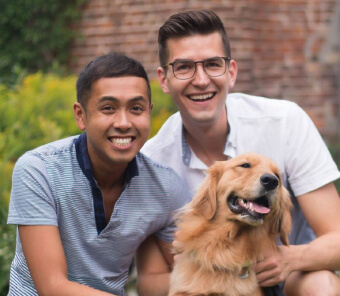 "My family is everything to me. They are proud of the work I do, educating the community and ensuring that no Pompe patient is left behind."

C. Richard Cioci

Clinical Science Associate – Pompe Ontario East & Atlantic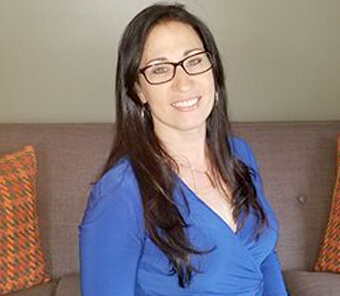 "I am continually impressed at the dedication that Sanofi has to the patients for whom we provide solutions."

Suncére Hernandez

Area Business Manager, Multiple Sclerosis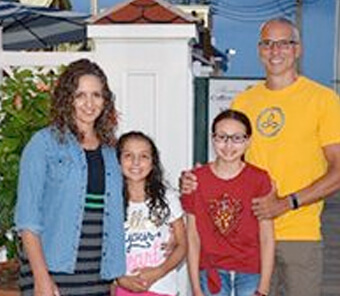 "I give thanks to my powerhouse team for reminding me that I have a support system behind me, pushing me forward."

Bob Shustack

Head of Global Support Functions Finance, North America
Responsibilities
Reference No.R2654493
Position Title : ETS Global Head of Construction Safety, Vaccines
Department: Engineering & Technical
Location: Toronto
Sanofi Pasteur: The world's leading vaccine company
Sanofi Pasteur, the vaccines division of Sanofi, is the largest company in the world devoted entirely to human vaccines. Our driving goal is to protect people from infectious diseases by creating safe and effective vaccines.  Our company distributes more than 1 billion doses of vaccine each year, making it possible to vaccinate more than 500 million people across the globe.  Sanofi Pasteur offers the broadest range of vaccines in the world, providing protection against 20 bacterial and viral diseases.
Sanofi is dedicated to supporting people through their health challenges. We are a global biopharmaceutical company focused on human health. We prevent illness with vaccines, provide innovative treatments to fight pain and ease suffering. We stand by the few who suffer from rare diseases and the millions with long-term chronic conditions.  With more than 100,000 people in 100 countries, Sanofi is transforming scientific innovation into healthcare solutions around the globe.
Position Summary:
In accordance with Sanofi priorities and Sanofi Pasteur Industrial Affairs and R&D strategy, the Vaccines Industrial Affairs Global Head of Construction Safety will support the objectives of the Industrial Strategy, Focusing on Growth by leading and driving construction safety performance across all our major Tier 1 projects around the world. He/She is accountable for all safety aspects related to the management and execution of our major capital projects worldwide from the establishing construction safety standards to champion a best-in-class construction safety culture. 
In addition, he/she is responsible to support pre-qualification of construction and supply vendors, risk assessments, and HSE investigations as part of the global direction and guidance for good construction practices.
Key Responsibilities:
Develop global HSE construction standards to be established and adhered to on all major Tier 1 vaccines capital projects around the world.

Develop and implement a program to foster a truly safety-first, quality always construction culture across the world that is best in class and respects cultural diversity and capabilities, including digital tools for permitting and reporting.

Establish and lead a network of HSE construction safety support partners across the globe that actively monitor, manage, and improve safe delivery of our capital program.

Facilitate pre-qualification and vendor selection of construction management companies, general/sub-contractors and equipment installers to ensure they're aligned to Sanofi's HSE vision and aspirations.

Lead and support HSE incident investigations across the Vaccines portfolio of projects including root cause analyses and implementation of future preventative actions. This may include supporting local global minor project construction HSE requests when requested.

Participate in capital project's constructability reviews and logistic planning sessions to ensure project execution activities are being coordinated in a safe and logical manner.
HSE Requirements:
Note this role is not expected to have any Sanofi direct reports but will be responsible for a network on contractors globally that work for us to deliver projects. I've modified the statements to reflect this thinking.
Required language for all employees who have direct reports:
Supervises and monitors compliance with employment and health and safety legislation to ensure that contractors and suppliers globally are working within the local policies, procedures, and regulations applicable to their work.

Participates in the investigation of incidents and work-related accidents, incidents, and/or illnesses.

Responds promptly to all health and safety concerns or incidents and completes the appropriate documentation in a timely manner

Takes every reasonable precaution to ensure the health and safety of staff and contractors.
Major Challenges:
Management of a global network of HSE Construction Safety Partners, often remotely, to ensure that capital project execution activities are be conducted in a manner to ensure the safety of all staff and contractors.

Understanding of best-in-class construction safety ways of working with the ability to influence and direct our global construction partners to adopt, adhere to, and understand the benefits of these practices.

Navigate global cultural difference on construction sites to emphasis to a safety-first, quality always culture.

Ensures that protective equipment and clothing required is used by staff and contractors.

Cooperates and assists the Joint Health and Safety Committee in carrying out its functions.

Advises staff and contractors of any potential or actual health and safety hazard of which they are aware.
Scope:
As a direct report to the Head of Engineering Technical Services (ETS), Vaccines the Global Head of Construction Safety is a member of the ETS Leadership Team and works closely not only with the other Global Engineering function within the Vaccine's ETS group but also other GBUs and global and local functions including HSE, Quality, Procurement.

The Global Head of Construction Safety will have a dotted line into the Global HSE Team to support wider related initiatives.

He/She will supervise the construction activities for projects with an annual capital budget of about €600M/yr with total investments of inflight projects of >€2B.

He/She will ensure the safe management of >1,000 construction contractors globally at various stages of project execution activities.

He/She will interface with senior management of engineering, construction management and construction companies globally through the life cycles of a capital project from design through to handover.

He/she interfaces with the senior management of Sanofi Industrial Affairs engineering team with the objective to reach alignment in good engineering & maintenance practices within the group.

He/she interfaces with the senior management of engineering firms integrated with other pharmaceutical groups in order to share concerns, difficulties, solutions and best practices, particularly as part of international benchmarking operations conducted by external groups or agencies (project management, validation/qualification).

He/she interfaces with the senior management of engineering consulting firms globally (during the negotiation of design contracts, project deployment, and project follow-up (in case of difficulty).

He/she interfaces with the senior management of certain equipment vendors and construction contractors (in case of difficulties, during negotiations, monitoring construction work, etc.)

He/She must operate under the motto "Safety First, Quality Always"

Global travel may be required up to 20% of the time.
Key Requirements:
Technical educational background in Engineering, Construction Management, and/or Occupational Health and Safety.

Training in First Aid, Mental Health, and/or OSHA/WHMIS or other global equivalents a plus.

10+ years of international leadership experience in the blue-chip construction industry required for large capital projects >€50m, with strong knowledge of occupational health and safety, best-in-class construction practices, and industry regulation knowledge.

5-10 years' experience working in and managing within a large, global, matrix team of professionals preferably from the Client side.

Experience working with and influencing large construction management, general contractors, and supply vendors around the world in various cultures to safely deliver projects within active industrial sites.

Experience with HSE reporting of not only lagging performance indicators but development and tracking of leading construction HSE indicators.

Experience leading accident investigations from immediate flash reporting and root cause analysis to implement preventive actions.

Experience and knowledge of the pharmaceutical industry including GMP, FDA and EU guidelines and regional/country authorities' guidelines a plus.

Fluent in English / conversant in French a plus.

Knowledge of global leading EHS management and reporting software.

Communication, relationship management and influencing skills.
Sanofi is an equal opportunity employer committed to diversity and inclusion. Our goal is to attract, develop and retain highly talented employees from diverse backgrounds, allowing us to benefit from a wide variety of experiences and perspectives. We welcome and encourage applications from all qualified applicants.  Accommodations for persons with disabilities required during the recruitment process are available upon request.
Thank you in advance for your interest.
Only those candidates selected for interviews will be contacted.
Sanofi, Empowering Life
#GD-SP#LI-SP
At Sanofi diversity and inclusion is foundational to how we operate and embedded in our Core Values. We recognize to truly tap into the richness diversity brings we must lead with inclusion and have a workplace where those differences can thrive and be leveraged to empower the lives of our colleagues, patients and customers. We respect and celebrate the diversity of our people, their backgrounds and experiences and provide equal opportunity for all.