Global Safety Officer - Toronto, Ontario
Swiftwater, Pennsylvania, Toronto, Canada
Overview
Sanofi, a global healthcare leader, discovers, develops and distributes therapeutic solutions focused on patients' needs. Our Sanofi Pasteur Swiftwater, PA site, where we both research and manufacture vaccines since 1897, has had a tremendous impact on global health and the quality of human life. Nestled among the Pocono Mountains in Swiftwater, Pennsylvania, Sanofi Pasteur is home to state-of-the-industry facilities—and a rich and unique history. Our Swiftwater campus is more than 500 acres, housing 44 buildings and encompassing more than one million square feet of building space. Many of our facilities, while bright and modern, still retain the rustic charm of the original stonework.
Health & Wellness

Comprehensive coverage including medical, dental, vision, and health and wellness programs.

Financial

Sanofi wants to ensure employees are equipped for financial health, Sanofi provides a competitive 401K Match program and Financial Wel-Being Tools and Programs.

Culture

At Sanofi, we demonstrate our commitment to inclusion and diversity through Culture groups and programs. There are many ways to make a difference and connect with other Sanofi employees: including ERG groups and 2 PAID days off to Volunteer.

Work/Life Balance

Sanofi provides significant Work/Life benefits to help you excel beyond the workday. Including Workplace Flexibility through part‑time, remote work, flex‑time and job share options.
Quote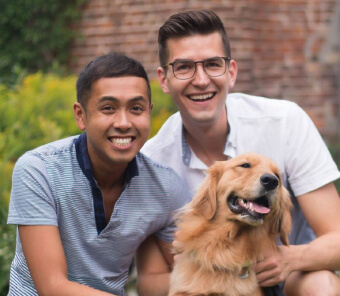 "My family is everything to me. They are proud of the work I do, educating the community and ensuring that no Pompe patient is left behind."

C. Richard Cioci

Clinical Science Associate – Pompe Ontario East & Atlantic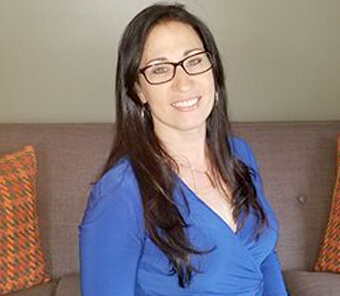 "I am continually impressed at the dedication that Sanofi has to the patients for whom we provide solutions."

Suncére Hernandez

Area Business Manager, Multiple Sclerosis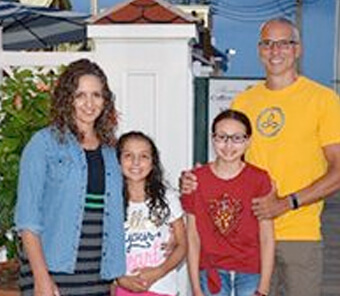 "I give thanks to my powerhouse team for reminding me that I have a support system behind me, pushing me forward."

Bob Shustack

Head of Global Support Functions Finance, North America
Responsibilities
Job No. R2540739
Position Title: Global Safety Officer
Site/Department: Toronto/Therapeutic Area Combo Pediatrics
Key Accountabilities:
The Global Safety Officer (GSO) is the safety expert and safety lead for Sanofi products. The GSO acts as the internal and external safety expert.
GSO's Tasks Include:
Provide PV and risk management expertise to internal and external customers.
Safety expert for product
Maintain knowledge of product, product environment, and recent literature.
Maintain PV expertise, and understanding of international safety regulations and guidelines.
Lead cross functional Safety Management Teams (SMTs) and GPE internal Safety Analysis Teams (SATs).
Communicate with and represent PV position within project/product teams, with external partners, key opinion leaders, and Health Authorities, and during internal and external negotiations.
Provide strategic and proactive safety input into development plans.
Support due diligence activities and pharmacovigilance agreements.
Impact:
Ongoing assessment of the safety status of the product.
Review, preparation, contribution and/or approval of clinical development documents including clinical development plans, SAPs, study protocols, investigator brochures, data monitoring plans, study reports, integrated summary of safety, summary of clinical safety, and labeling.
Review, preparation, and/or contribution to questions from health authorities, ethics committees, IRBs, external partners.
Management of product safety alerts.
Ensuring the GPE position is well articulated to and understood by its internal and external customers.
Establishment of credibility of GSO function and of GPE.
A. 1) Signal Detection and Assessment:
Responsible for signal detection and analysis.
Collaborate with Center of Excellence for Signal Detection and Data Mining and Safety Epidemiology group.
Identify and implement proactive safety analysis strategies to further define the safety profile.
Lead aggregate safety data review activities and coordinate safety surveillance activities.
Impact:
Signal detection and analysis.
Development of safety action plans and implementation, as appropriate.
Enable effective development of product safety.
Enable appropriate risk management.
Enable up-to-date risk communication (e.g. labeling).
A.2) Risk Assessment/Risk Management/ Benefit-Risk Assessment:
Provide proactive risk assessment.
Co-lead benefit-risk assessment with other relevant functions.
Develop risk management strategies and plans and monitor effectiveness.
Collaborate with Center of Excellence for Risk Management and Safety Epidemiology.
Impact:
Optimization of the product benefit risk profile.
Development of REMS, Risk Management and Development Risk Management plans.
Identification and implementation of risk mitigation or other corrective actions as necessary.
Regulatory compliance
Monitoring of risk mitigation tool effectiveness and adjustment of strategy, as needed.
A.3) Submission Activities:
Represent safety position in cross functional submission teams.
Ensure generation, consistency, and quality of safety sections in submission documents.
Write responses or contributions to health authorities' questions.
Support preparation and conduct of Advisory Committee meetings.
Impact:
Review, data analysis, preparation and/or contribution, and/or update of safety sections of relevant documents:
For products under clinical development: Clinical Development Plan, study protocol, Statistical Analysis Plan, data monitoring plan, investigator brochure, Informed Consent Form, study report, Integrated Summary of Safety, Summary of Clinical Safety, risk management plan, label, periodic reports.
For marketed products: Response to health authority question/request for information, Core Safety Information updates, periodic reports.
A.4) Report Writing:
Document, coordinate, review and validate Periodic reports, e.g.: RMP update, IND Annual Report, Annual Safety Report/Development Safety Update Report, Periodic Safety Update Report.
Serve as the medical safety expert to the GPE Periodic Reports group for assigned projects and products.
Impact:
Regulatory Compliance.
Non-MD GSO can only be assigned to the following product areas: generics, consumer healthcare, vaccines and "mature products", where mature products are defined as those no longer under patent or other data exclusivity protection AND where there is no on-going significant investment in development or marketing.
Education and Experience:
M.D. Degree or degree in pharmacy, biological sciences or related disciplines
For MD, Board Certified/Board eligible, or equivalent, is preferred; for other degrees, advanced post-graduate qualifications e.g. Master or PhD are preferred.
For M.D., minimum 3 years' and for other degrees, minimum 5 years' total experience in international pharmacovigilance, or equivalent relevant industry experience (e.g. clinical development) with relevant clinical experience considered. Exceptionally, candidates may be considered if they have proven excellence in a similar prior position, even if they have less than 3 years international PV experience.
Excellent clinical judgment
Capability to synthesize and critically analyze data from multiple sources
Ability to communicate complex clinical issues and analysis orally and in writing
Able to develop and document sound risk assessment
Demonstrates initiative and capacity to work under pressure
Demonstrates leadership within cross-functional team environment
Excellent teamwork and interpersonal skills are required
Fluent in English (written and spoken)
Sanofi Pasteur: The world's leading vaccine company
Sanofi Pasteur, the vaccines division of Sanofi, is the largest company in the world devoted entirely to human vaccines. Our driving goal is to protect people from infectious diseases by creating safe and effective vaccines.  Our company distributes more than 1 billion doses of vaccine each year, making it possible to vaccinate more than 500 million people across the globe.  Sanofi Pasteur offers the broadest range of vaccines in the world, providing protection against 20 bacterial and viral diseases.
Sanofi is dedicated to supporting people through their health challenges. We are a global biopharmaceutical company focused on human health. We prevent illness with vaccines, provide innovative treatments to fight pain and ease suffering. We stand by the few who suffer from rare diseases and the millions with long-term chronic conditions.  With more than 100,000 people in 100 countries, Sanofi is transforming scientific innovation into healthcare solutions around the globe.
Sanofi is an equal opportunity employer committed to diversity and inclusion. Our goal is to attract, develop and retain highly talented employees from diverse backgrounds, allowing us to benefit from a wide variety of experiences and perspectives. We welcome and encourage applications from all qualified applicants.  Accommodations for persons with disabilities required during the recruitment process are available upon request.
Thank you in advance for your interest.
Only those candidates selected for interviews will be contacted.
Sanofi, Empowering Life
#GD-SP#LI-SP
At Sanofi diversity and inclusion is foundational to how we operate and embedded in our Core Values. We recognize to truly tap into the richness diversity brings we must lead with inclusion and have a workplace where those differences can thrive and be leveraged to empower the lives of our colleagues, patients and customers. We respect and celebrate the diversity of our people, their backgrounds and experiences and provide equal opportunity for all.
Join Our Talent Community
Join our Talent Network and get Sanofi communications delivered to your inbox. By submitting your information, you acknowledge that you have read our privacy policy and consent to receive email communication from Sanofi.
Sign Up