Responsable Comptes Clés - maladies rares - Québec / Key account Manager - Rare Disease - Quebec
Mississauga, Canada
Overview
From Research and Development to Sales and Marketing, Sanofi offers a wide range of possibilities. Discover our open positions and become a health journey partner.
Success Profile
Do you have what it takes for a successful career with Sanofi?
Courageous
Leadership
Proactive
Problem-Solver
Results-driven
Team player
Culture: Play to Win
Growth

Innovation

Efficiency

Collaboration
Health & Wellness

Comprehensive coverage including medical, dental, vision, and health and wellness programs.

Financial

Sanofi wants to ensure employees are equipped for financial health, Sanofi provides a competitive 401K Match program and Financial Wel-Being Tools and Programs.

Culture

At Sanofi, we demonstrate our commitment to inclusion and diversity through Culture groups and programs. There are many ways to make a difference and connect with other Sanofi employees: including ERG groups and 2 PAID days off to Volunteer.

Work/Life Balance

Sanofi provides significant Work/Life benefits to help you excel beyond the workday. Including Workplace Flexibility through part‑time, remote work, flex‑time and job share options.
Quote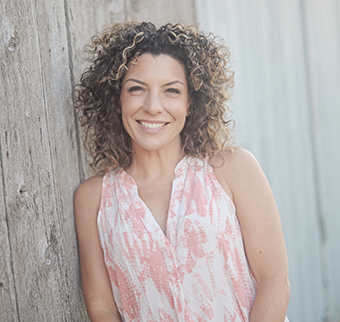 "One of the best things about Sanofi Genzyme is the consistently fun and dynamic work environment that I get to be a part of."

Kristin Ouimet

Regional Business Manager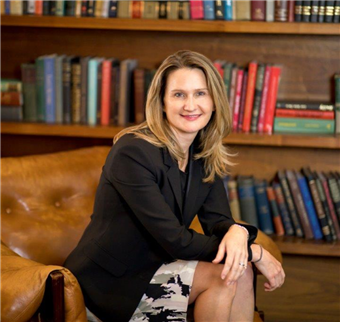 "At Sanofi, We are guided by a deep appreciation and understanding of what it means to live with a rare blood disorder, and we learn by listening to the community – patients, caregivers physicians, and other healthcare professionals."

Shannon Resetich

US Head Rare Diseases & Blood Disorders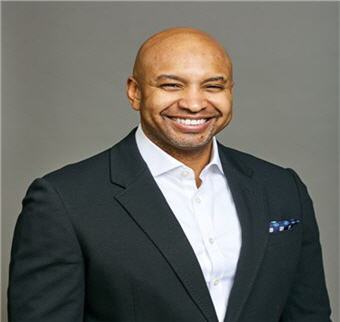 "Patients are at the center of all that we do at Sanofi. Our teams are focused on advancing transformational therapies that can address serious unmet needs for people living with rare blood disorders, and expanding global patient access to our medicines."

Mouhamed Gueye

US Head Medical Rare Blood Disorders
Responsibilities
Numéro de référence :R2622050
Titre du poste :Responsable Comptes Clés - maladies rares -Québec
Service :Maladies Rares
Emplacement : Sanofi Genzyme, à distance / Québec
Au sujet de Genzyme, une société de Sanofi
Depuis plus de 30 ans, Sanofi Genzyme fait figure de pionnier dans la mise au point et le lancement de traitements transformateurs pour les patients souffrant de maladies rares et débilitantes. Nous atteignons nos objectifs grâce à une recherche de classe mondiale et forts de la compassion et de l'engagement de nos employés. Axant nos efforts sur les maladies rares et la sclérose en plaques, nous sommes déterminés à exercer une influence positive sur la vie des patients et des familles que nous servons. Cet objectif nous guide et nous inspire chaque jour. L'éventail des traitements transformateurs de Sanofi Genzyme, qui sont vendus dans le monde entier, représente des percées médicales qui sauvent des vies. En tant qu'entreprise de Sanofi, Sanofi Genzyme tire profit de la recherche et des ressources de l'une des plus grandes sociétés pharmaceutiques du monde, avec un engagement partagé d'améliorer la vie des patients. Pour en savoir plus, visitez le site Web de Sanofi Genzyme.
La vocation de Sanofi est d'accompagner celles et ceux confrontés à des difficultés de santé. Entreprise biopharmaceutique mondiale spécialisée dans la santé humaine, nous prévenons les maladies avec nos vaccins et proposons des traitements innovants. Nous accompagnons tant ceux qui sont atteints de maladies rares, que les millions de personnes souffrant d'une maladie chronique.  Sanofi et ses plus de 100 000 collaborateurs dans 100 pays transforment l'innovation scientifique en solutions de santé partout dans le monde.
Sommaire du poste :
Le responsable des comptes clés pour les maladies rares (KAM) atteindra ou dépassera les objectifs de vente pour les marques attribuées au sein de la franchise Rare. Relevant du Directeur National des Affaires, le titulaire de ce poste sera chargé de promouvoir nos thérapies auprès d'un public de professionnels de santé ciblé. En outre, le KAM fera la promotion de la sensibilisation à la maladie et de notre gamme de tests sponsorisés auprès d'un groupe ciblé de professionnels de santé FIND afin de favoriser l'identification précoce des patients, la réalisation de tests diagnostic et l'orientation ultérieure des patients diagnostiqués vers le professionnel de santé traitant local. L'engagement avec les clients sera une combinaison de réunions en personne et virtuelles. Le KAM doit être très compétent en matière de communication et très à l'aise dans un environnement numérique et les présentations virtuelles. En outre, le KAM se sentira confortable dans un environnement d'apprentissage continu.
Principales responsabilités et fonctions de poste :
Le KAM entretiendra d'excellentes relations avec les clients, fera la promotion efficace de nos thérapies et aidera les spécialités concernées à suspecter, tester et orienter les patients atteints d'une maladie rare potentielle. Le KAM doit avoir une excellente connaissance des produits, de nos thérapies, des maladies et des compétences de vente. Le rôle de KAM implique une coopération et une collaboration inter fonctionnelle avec les Responsables du Marketing Client, les Responsables du Marketing de la Marque, les Agents de Liaison Médicale Scientifique et les autres membres de l'équipe.  Dans le cadre des directives de conformité réglementaire et juridique de SGZ, le titulaire du poste sera chargé d'analyser et d'identifier les opportunités de son territoire et les stratégies de croissance associées, ainsi que de partager les meilleures pratiques avec l'équipe. 
Le KAM gérera également toutes les tâches administratives telles que la rédaction de rapports mensuels mettant en évidence l'activité clé, les idées des clients et l'activité concurrentielle. Toutes les rencontres seront saisies dans l'outil CRM en temps voulu. Les notes de frais et les autres tâches administratives sont effectuées en temps voulu.
De plus amples détails sur les exigences de ce poste sont présentés ci-dessous.
Le candidat doit être une personne très motivée ayant fait ses preuves dans la vente de produits biotechnologiques ou pharmaceutiques. Le candidat devra :
Être responsable de l'atteinte ou du dépassement des objectifs de vente pour les marques attribuées au sein de la franchise Rare. Il s'agit actuellement de marques dans le domaine thérapeutique de Fabry et Pompe.

Collaborer et coopérer avec les autres membres sur le terrain, y compris, mais sans s'y limiter, les Responsables du Marketing Client (CML) et les Agents de Liaison Médicale Scientifique (MSL), afin de mettre en œuvre avec succès la stratégie de marque appropriée.

Être compétent dans l'utilisation de diverses tactiques/outils, y compris les ressources numériques, pour maximiser l'engagement des clients et obtenir l'utilisation et la reonnaissance du produit.

Rechercher constamment de nouvelles opportunités pour obtenir des résultats de vente conformes aux besoins uniques des comptes clés du territoire.  

Gérer et surveiller les comptes clés et développer de solides relations avec les clients clés, y compris, mais sans s'y limiter, les KOL, les médecins traitants, les infirmières, les conseillers en génétique, les hôpitaux et les pharmaciens de détail.

Comprendre les objectifs de chaque compte clé, les motivations commerciales de chaque compte cible et soutenir les besoins des clients au sein de Sanofi Genzyme.  

Fournir une formation en cours d'emploi sur l'administration des produits aux équipes de soins de santé qui n'ont pas d'expérience dans la perfusion des produits Sanofi Genzyme.

Rappelle sans effort et discute de manière appropriée des données cliniques spécifiques et exploite ces données pour influencer les processus de réflexion des clients afin d'obtenir de meilleurs soins pour les patients.

Maintenir une compréhension complète des produits concurrents (données, études, résultats et messages promotionnels actuels).

Comprendre le remboursement et les aspects économiques de tous les produits dans le paysage canadien de la maladie de Fabry et de Pompe.

Utiliser les systèmes de gestion de la relation client (CRM) pour prioriser les objectifs de rencontres en fonction de la segmentation de la clientèle, des stratégies et tactiques, des étapes réalistes et des interactions précédentes avec les clients.

Identifier et éduquer les médecins sur les signes et les symptômes des patients atteints de la maladie de Pompe ou de Fabry, établir un diagnostic différentiel chez les patients suspects (utiliser les tests de la goutte de sang séché (DBS) et du séquençage génétique de nouvelle génération (NGS) et les référer à des centres experts pour le traitement, le cas échéant).

Faire preuve des plus hautes normes de conduite et adhérer à toutes les politiques et directives de l'entreprise.
Principales exigences de ce poste :
Baccalauréat ou équivalent.

Un MBA ou un diplôme d'études supérieures est un atout.

5 ans de vente directe ou d'expérience connexe dans l'industrie biotechnologique/pharmaceutique sont requis (expérience de vente de produits spécialisés ou rares).

Excellente aptitude technique et capacité à mener des ventes consultatives.

Des antécédents de performances de vente solides et réussies tout au long de la carrière, de préférence dans un environnement concurrentiel (par exemple, des ventes positives par rapport aux prévisions, des récompenses de ventes, des promotions, etc.).

Faire preuve d'excellentes compétences écrites, verbales et de présentation.  Capacité à utiliser des logiciels de traitement de texte, de tableurs, de bases de données, de courrier électronique, de présentation et de gestion de territoire et à adopter de nouvelles technologies pour améliorer l'expérience et les résultats des clients.

Solides compétences en matière d'analyse et de résolution de problèmes.

Posséder d'excellentes compétences en matière de planification, d'organisation et de mise en œuvre pour gérer ses activités.

Fort Leadership fort (en l'absence d'autorité).

Excellentes aptitudes à la collaboration, à la résolution de problèmes et à la négociation.

Solides compétences en matière de communication écrite et orale et de facilitation.

Capacité avérée à collaborer, influencer et conduire le changement dans un environnement matriciel.

Capacité à penser stratégiquement et à intégrer la engagement multi canal et le numérique dans les initiatives quotidiennes.

Expérience de l'exploitation de données et de perspectives pour mettre en lumière les stratégies et optimiser les plans.

Compétences organisationnelles efficaces.

Dynamisme et esprit d'initiative.

Communicateur très adaptatif et engageant.

Aptitude démontrée et utilisation des stratégies d'engagement virtuel pour développer un fort engagement des clients. 

Une forte volonté de se tenir au courant des nouvelles technologies de marketing numérique qui évoluent rapidement.

Solides connaissances et compétences dans l'utilisation de diverses plateformes d'engagement virtuel (y compris, mais sans s'y limiter, VEEVA Engage, Zoom, MS Teams).
Langues :
Français : Excellente connaissance.

Anglais requis : Excellente connaissance.
Déplacements :
Sanofi est un employeur adhérant au programme d'équité en matière d'emploi qui s'engage à promouvoir la diversité et l'inclusion. Notre objectif est d'attirer des employés très talentueux aux bagages divers, de favoriser leur épanouissement et de les fidéliser afin de tirer profit de la diversité des expériences et des points de vue. Nous invitons et encourageons tous les candidats qualifiés à poser leur candidature. Des mesures d'adaptation pour les personnes handicapées sont disponibles sur demande pendant le processus de recrutement.
Nous vous remercions à l'avance pour votre intérêt.
Nous communiquerons uniquement avec les candidats retenus pour une entrevue.
Sanofi, Empowering Life, donner toute sa force à la vie.
#GD-SG #LI-GZ
Reference No. R2622050
Position Title: Key account Manager - Rare Disease - Quebec
Department: Sales RD & RBD Canada
Location: Sanofi Genzyme, Remote / Quebec
About Genzyme, a Sanofi Company
Sanofi Genzyme has pioneered the development and delivery of transformative therapies for patients affected by rare and debilitating diseases for over 30 years. We accomplish our goals through world-class research and with the compassion and commitment of our employees. With a focus on rare diseases and multiple sclerosis, we are dedicated to making a positive impact on the lives of the patients and families we serve. That goal guides and inspires us every day.  Sanofi Genzyme's portfolio of transformative therapies, which are marketed in countries around the world, represents groundbreaking and life-saving advances in medicine. As a Sanofi company, Sanofi Genzyme benefits from the reach and resources of one of the world's largest pharmaceutical companies, with a shared commitment to improving the lives of patients. Learn more at www.sanofigenzyme.com.
Sanofi is dedicated to supporting people through their health challenges. We are a global biopharmaceutical company focused on human health. We prevent illness with vaccines, provide innovative treatments to fight pain and ease suffering. We stand by the few who suffer from rare diseases and the millions with long-term chronic conditions.  With more than 100,000 people in 100 countries, Sanofi is transforming scientific innovation into healthcare solutions around the globe.
Position Summary :
The Rare Diseases Key Account Manager (KAM) will achieve or exceed sales targets for assigned brands within the Rare franchise. Reporting to the National Business Manager, this position will be responsible for promoting our therapies to a targeted treater audience. In addition, the KAM will promote disease awareness and our range of sponsored tests to a targeted group of FIND HCPs to drive early patient identification, pull through to testing and subsequent referral of diagnosed patients to the local treating HCP. Engagement with customers will be a combination of in-person and virtual meetings. The KAM must be highly skilled in communication and very comfortable operating in a digital environment and presenting virtually. Furthermore, the KAM will be comfortable in an environment of continuous learning.  
Key Responsibilities :
The KAM will maintain excellent relationships with the customers, effectively promote our therapies and help relevant specialties suspect, test, and refer patients with a potential rare disease. The KAM must have excellent product knowledge of our therapies, disease areas and selling skills. The KAM role will involve cooperation and collaboration cross functionally with Customer Marketing Leads, Brand Marketing Leads, Medical Science Liaisons, and other team members.  Working within SGZ regulatory and legal compliance guidelines, the role will be responsible for analyzing and identifying territory opportunities and associated strategies for growth, and best practice sharing with the team. 
The KAM will also manage any administration duties such as writing monthly reports highlighting key activity, customer insights and competitive activity. All calls will be entered into the CRM tool on a timely basis. Expense reports and other administrative duties will be completed on a timely basis.
The candidate must be a highly self-motivated individual with a proven track record in sales of biotechnology or pharmaceutical products. The candidate will :
Be responsible for achieving or exceeding sales targets for assigned brands within the Rare franchise. Currently those are brands within the Fabry and Pompe therapeutic area.

Collaborate and cooperate with fellow field members including, but not limited to, Customer Marketing Leads (CMLs) and Medical Science Liaisons (MSLs) to successfully execute the appropriate brand strategy.

Be skilled in the use of diverse tactics/tools including digital resources to maximize customer engagement and gain product usage and advocacy.

Consistently seeks new opportunities to compliantly drive sales results that meet unique needs of territory key accounts.  

Manage and monitor key accounts and develop strong relationships with key customers including but not limited to KOLs, treating physicians, nurses, genetic counsellors, hospital, and retail pharmacists.

Understand each key account's goals, the business drivers within each target account and advocates customer's needs within Sanofi Genzyme.  

Provide in-service training on product administration for healthcare teams who lack experience in infusing Sanofi Genzyme products.

Effortlessly recalls and appropriately discusses specific clinical data and leverages this data to influence customer thought processes to achieve better patient care.

Maintains a comprehensive understanding of competitive products (data, studies, outcomes, and current promotional messaging).

Understand the reimbursement and economics of all products in the Fabry and Pompe Canadian landscape.

Use CRM systems to prioritize call objectives based on customer segmentation, strategies/ tactics, realistic milestones, and previous interactions with customers.

Identify and educate physicians on presenting signs and symptoms of patients with Pompe or Fabry Disease including making a differential diagnosis in suspected patients (including utilizing Dry Blood Spot (DBS) and Next Generation Sequencing (NGS) testing and referrals to expert centers for treatment as appropriate).

Demonstrate the highest standards of conduct and adhere to all company policies and guidelines.
Key Requirements :
Bachelor's degree or equivalent.

MBA or graduate degree a plus.

5 years of direct sales or related experience in the biotech/pharmaceutical industry is required (Specialty or Rare sales experience).

Excellent technical aptitude and the ability to conduct consultative selling.

A history of strong and successful sales performance throughout one's career, preferably in a competitive environment (e.g., positive sales to forecast record, sales awards, promotions, etc.).

Demonstrate superb written, verbal and presentation skills.  Ability to use word processing, spreadsheets, databases, email, presentation, and territory management software and embrace new technologies to improve customer experience and outcomes.

Strong analytical / problem solving skills.

Possess excellent planning, organizational and implementation skills to manage their activities.

Strong Leadership (in the absence of authority)

Excellent collaboration, problem solving and negotiation skills.

Strong written and oral communication and facilitation skills.

Proven ability to collaborate, influence and drive change in a matrix environment.

Ability to think strategically and integrate MCE and digital into daily initiatives.

Experience leveraging data and insights to inform strategies and optimize plans.

Effective organizational skills.

Dynamic self-starter and forward thinker.

Highly adaptive and engaging communicator.

Demonstrated aptitude and use of virtual engagement strategies to develop strong customer engagement.

A strong willingness to keep up to date with new, rapidly changing digital marketing technologies.

Strong knowledge and proficiency in the use of various virtual engagement platforms (including but not  limited to VEEVA Engage, Zoom, MS Teams).
Languages :
French: Excellent knowledge.

English level required: Excellent knowledge.
Travel :
Sanofi is an equal opportunity employer committed to diversity and inclusion. Our goal is to attract, develop and retain highly talented employees from diverse backgrounds, allowing us to benefit from a wide variety of experiences and perspectives. We welcome and encourage applications from all qualified applicants.  Accommodations for persons with disabilities required during the recruitment process are available upon request.
Thank you in advance for your interest.
Only those candidates selected for interviews will be contacted.
Sanofi, Empowering Life
#GD-SG #LI-GZ
At Sanofi diversity and inclusion is foundational to how we operate and embedded in our Core Values. We recognize to truly tap into the richness diversity brings we must lead with inclusion and have a workplace where those differences can thrive and be leveraged to empower the lives of our colleagues, patients and customers. We respect and celebrate the diversity of our people, their backgrounds and experiences and provide equal opportunity for all.
Join Our Talent Community
Join our Talent Network and get Sanofi communications delivered to your inbox. By submitting your information, you acknowledge that you have read our privacy policy and consent to receive email communication from Sanofi.
Sign Up