Gestionnaire de comptes clés - Ventes de produits spécialisés pour le diabète - Key Account Manager Diabetes Specialty Sales - Sherbrooke, QC
Mississauga, Canada
Overview
From Research and Development to Sales and Marketing, Sanofi offers a wide range of possibilities. Discover our open positions and become a health journey partner.
Success Profile
Do you have what it takes for a successful career with Sanofi?
Courageous
Results-driven
Proactive
Problem-Solver
Leadership
Team player
Culture: Play to Win
Growth

Innovation

Efficiency

Collaboration
Health & Wellness

Comprehensive coverage including medical, dental, vision, and health and wellness programs.

Financial

Sanofi wants to ensure employees are equipped for financial health, Sanofi provides a competitive 401K Match program and Financial Wel-Being Tools and Programs.

Culture

At Sanofi, we demonstrate our commitment to inclusion and diversity through Culture groups and programs. There are many ways to make a difference and connect with other Sanofi employees: including ERG groups and 2 PAID days off to Volunteer.

Work/Life Balance

Sanofi provides significant Work/Life benefits to help you excel beyond the workday. Including Workplace Flexibility through part‑time, remote work, flex‑time and job share options.
Quote
"At Sanofi, We are guided by a deep appreciation and understanding of what it means to live with a rare blood disorder, and we learn by listening to the community – patients, caregivers physicians, and other healthcare professionals."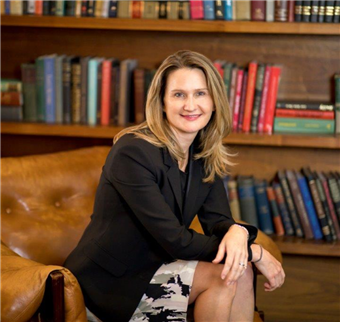 Shannon Resetich
US Head Rare Diseases & Blood Disorders
"Patients are at the center of all that we do at Sanofi. Our teams are focused on advancing transformational therapies that can address serious unmet needs for people living with rare blood disorders, and expanding global patient access to our medicines."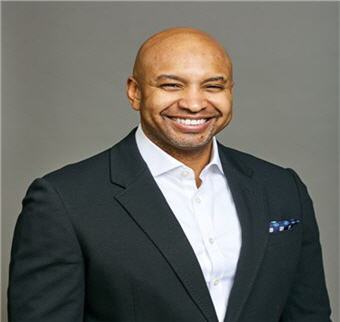 Mouhamed Gueye
US Head Medical Rare Blood Disorders
Responsibilities
No de référence:R2719961
Titre du poste: Gestionnaire de comptes clés - Ventes de produits spécialisés pour le diabète - Sherbrooke, QC
Service:Hospital Business Mgmt QC & Atlantic
Emplacement: Sherbrooke, QC - Hybrid, CA
À propos de Sanofi – www.sanofi.ca
Chez Sanofi, nous poursuivons les miracles de la science pour améliorer la vie des gens. Nous sommes convaincus que la science et les capacités industrielles de pointe, combinées avec les technologies de la donnée et du numérique, peuvent créer la médecine de demain et rendre l'impossible possible pour des millions de personnes à travers le monde.
Nous sommes l'un des principaux investisseurs canadiens dans les sciences de la vie, la fabrication et la recherche et le développement, et nous nous concentrons sur l'offre de nouvelles et meilleures façons de répondre aux besoins médicaux non satisfaits. Nos produits qui changent et sauvent des vies sont fondés sur des données scientifiques auxquelles les Canadiens peuvent faire confiance. Ils renforcent les soins personnels, préviennent et traitent les maladies et aident les gens à mieux vivre.
Les opérations de Sanofi Canada se concentrent sur quatre domaines thérapeutiques : la médecine générale (diabète, cardiovasculaire, arthrite, greffe et cancer de la thyroïde) ; les soins spécialiés (maladies rares, maladies hématologiques rares, oncologie, immunologie, sclérose en plaques) ; les vaccins (fabrique, formule, remplit, inspecte et/ou conditionne des vaccins et des produits biologiques, protégeant contre 20 maladies infectieuses, dont la coqueluche, la diphtérie, le tétanos et la grippe) ; et la santé grand public (soin de la douleur, allergie, santé digestive, soins personnels).
Résumé du poste:
Le gestionnaire des comptes clés du diabète est un poste à temps plein qui vise à promouvoir le portefeuille d'insulines de Sanofi dans un marché qui évolue rapidement. Vous travaillerez aux côtés d'endocrinologues, d'internistes, d'éducateurs, de médecins omnipraticiens et de pharmaciens en lien avec les centres d'excellence du diabète pour atteindre les objectifs et les résultats de la marque tout en contribuant à améliorer les solutions offertes aux patients diabétiques.
Vous développerez et mettrez en œuvre des plans d'affaires/comptes intégrés qui permettront d'atteindre les revenus budgétés et d'utiliser correctement les ressources pour les marques de Sanofi, dans les principaux comptes clés.
Principales responsabilités :
Élaborer des plans complets pour les comptes clés en collaboration avec des équipes interfonctionnelles, en s'adaptant et en saisissant de nouvelles opportunités pour apporter de la valeur aux clients.

Orchestrer les plans de comptes clés, alignés sur les stratégies de la marque, en répondant aux besoins des clients pour maximiser la performance des ventes à court et à long terme, tout en recherchant de nouvelles opportunités.

Développer et différencier la valeur actuelle du portefeuille diabète de sanofi envers les fournisseurs de soins de santé, en tirant parti de la technologie numérique pour communiquer des informations cliniques, techniques et thérapeutiques en relation avec l'information sur les produits.

Lancer avec succès de nouvelles solutions innovantes de soins numériques et de futures nouvelles molécules sur le territoire en lien avec le portefeuille de sanofi diabète qui est en pleine expansion.

Construire et maintenir des réseaux solides et mutuellement bénéfiques et des relations de confiance avec les parties prenantes internes et externes dans le but d'améliorer les soins aux patients. 

Atteindre/dépasser les objectifs commerciaux, les objectifs de performance et les indicateurs clés de performance tout en gérant efficacement les ressources d'une manière conforme aux normes et politiques de Sanofi.

Vous comprenez les besoins des clients, l'environnement concurrentiel, le parcours des patients diabétiques et les systèmes de santé.

Vous examinez fréquemment tous les rapports analytiques afin d'analyser les performances, d'identifier les tendances et d'adapter les plans pour saisir de nouvelles opportunités ou résoudre des problèmes.

Vous devrez faire les tâches conformément aux politiques de Sanofi Canada et respecter toutes les lois et réglementations applicables.
Exigences clés :
Baccalauréat.

5+ ans d'expérience en tant que représentant au sein de l'industrie pharmaceutique canadienne.

Plusieurs années d'expérience avec des leaders d'opinion et les partenaires clés pour l'établissement de partenariats dans le domaine du diabète.

Une expérience en vente / marketing dans le domaine du diabète et de l'endocrinologie.  

Flexibilité, agilité et rapidité d'adaptation à de nouvelles situations dans un marché concurrentiel.

Sens aigu de l'analyse.  

Développement et mise en œuvre de plans d'affaires pour atteindre les objectifs de vente.

Permis de conduire.

Expérience prouvée en matière d'excellence en représentation pharmaceutique.

Connaissance du numérique et de programmes omnicanaux.

Excellentes compétences en matière de présentation orale et écrite en francais et en anglais.
Santé, sécurité et environnement liés aux véhicules de société:
Respecter tous les protocoles de sécurité.

Conduire le véhicule de l'entreprise en utilisant des pratiques de conduite sécuritaires, tout en respectant toutes les lois et réglementations en vigueur, ainsi que toutes les directives de Sanofi.

Veiller à l'entretien du véhicule corporatif.

Réussir toutes les formations requises pour les conducteurs dans les délais requis.
Poursuivez le progrès.
Découvrez l'extraordinaire
Il y a toujours mieux. De meilleurs médicaments, de meilleurs résultats, une meilleure science. Mais le progrès ne se produit pas sans les gens - des gens de différents milieux, dans différents endroits, jouant différents rôles, tous unis par une chose: le désir de faire des miracles. Alors, soyons ces personnes.
Regardez notre vidéo ALL IN et consultez nos actions en matière de diversité, d'équité et d'inclusion sur www.sanofi.com!
Sanofi est un employeur adhérant au programme d'équité en matière d'emploi qui s'engage à promouvoir la diversité et l'inclusion. Notre objectif est d'attirer des employés très talentueux aux bagages divers, de favoriser leur épanouissement et de les fidéliser afin de tirer profit de la diversité des expériences et des points de vue. Nous invitons et encourageons tous les candidats qualifiés à poser leur candidature. Des mesures d'adaptation pour les personnes handicapées sont disponibles sur demande pendant le processus de recrutement.
Nous vous remercions à l'avance pour votre intérêt.
Nous communiquerons uniquement avec les candidats retenus pour une entrevue.
Suivez Sanofi Canada sur Twitter @SanofiCanada et sur LinkedIn https://www.linkedin.com/company/sanofi
#GD-SA #LI-SA
-----------------------------------------------------------------------------------------------------------------------------
Reference No.R2719961
Position Title:Key Account Manager Diabetes Specialty Sales
Department: Hospital Business Mgmt QC & Atlantic     ​
Location: Sherbrooke, QC Hybrid, CA
About Sanofi – www.sanofi.ca
At Sanofi, we chase the miracles of science to improve people's lives.  We believe our cutting-edge science and manufacturing, fueled by data and digital technologies, have the potential to transform the practice of medicine, turning the impossible into possible for millions of people.
As one of Canada's leading investors in life sciences, manufacturing and research and development, we focus on delivering new and better ways to address unmet medical needs. Our life-changing and lifesaving products are grounded in science that Canadians can trust. They empower self-care, prevent and treat diseases, and help people live better.
Sanofi Canada operations focus on four therapeutic areas: General Medicines (diabetes, cardiovascular, arthritis, transplant, and thyroid cancer);Specialty Care (rare diseases, rare blood disorders, oncology, immunology, multiple sclerosis);Vaccines (manufactures, formulates, fills, inspects and/or packages vaccines and biologics, protecting against 20 infectious diseases including pertussis, diphtheria, tetanus and influenza); and Consumer Healthcare (pain care, allergy, digestive health, personal care).
Position Summary:
The Diabetes Key Account Manager is a full-time position promoting the Sanofi established insulin portfolio within the rapidly evolving diabetes marketplace. You will work alongside endocrinologists, internists, educators, primary care physicians & pharmacists focused on diabetes centers of excellence to deliver on brand objectives and results via  a prioritization on delivering patient care solutions.
You will develop and implement integrated business/account plans that deliver the budgeted revenue and proper utilization of resources for Sanofi brands, in major key accounts, including advocacy development, access, budget management, promotional material and product samples.
Key Responsibilities:
Develop comprehensive key account plans in collaboration with cross-functional teams, adapting and seizing new opportunities to bring value to customers.

Orchestrate the key account plans, aligned with brand strategies, supporting customer needs to maximize sales performance in the short and long term, while looking for new opportunities.

Develop and differentiate the current Sanofi diabetes portfolio value proposition to healthcare providers through an omnichannel approach, leveraging digital technology to communicate clinical, technical, therapeutic information in the therapeutic field and in connection with product information.

Successfully launch new innovative diabetes digital care solutions and future new molecules within the territory as part of the rapidly expanding Sanofi diabetes portfolio.

Build and maintain strong, mutually beneficial networks and trusting relationships with internal and external stakeholders with the aim of improving patient care.

Meet/exceed business objectives, performance targets and key performance indicators while effectively managing resources in a manner consistent with Sanofi standards and policies.

You understand customer needs, the competitive environment, diabetes care / patient pathways along with healthcare systems.

Review frequently all analytic reports to analyze performance, identify trends, and adapt plans to seize new opportunities or solve problems.

Perform all duties in accordance with Sanofi Canada's policies and all applicable laws and regulations.
Key Requirements:
Bachelor's degree.

5+ years of customer facing experience within the Canadian pharmaceutical industry.

Several years of experience working with KOLs and building partnerships.

Diabetes and Endocrinology sales / marketing experience an asset.

Flexibility, agility and quick to adapt to new situations in a competitive marketplace.

Strong analytical acumen.

Ability to use market insight, clinical and medical data sets to build commercial arguments/propositions.

Driver's license.

Proven sales excellence track record.

Successful development and implementation tactical business plans.

Working self-independent, service minded, customer and relationship focused and takes support when needed in time from the team.

Digitally savvy – on what and how, experience with omnichannel activities and programs.

Excellent verbal & written presentation skills in French and English.
Health, Safety and Environment related to company vehicle:
Maintain all safety protocols.

Drive company vehicle using safe driving practices, while complying with all current applicable laws and regulation, as well as all Sanofi directives.

Ensure proper vehicle maintenance.

Successfully complete all required driver training within defined due dates including Road.
Pursue Progress.
Discover Extraordinary
Better is out there. Better medications, better outcomes, better science. But progress doesn't happen without people – people from different backgrounds, in different locations, doing different roles, all united by one thing: a desire to make miracles happen. So, let's be those people.
Watch our ALL IN video and check out our Diversity, Equity and Inclusion actions at sanofi.com!
Sanofi is an equal opportunity employer committed to diversity and inclusion. Our goal is to attract, develop and retain highly talented employees from diverse backgrounds, allowing us to benefit from a wide variety of experiences and perspectives. We welcome and encourage applications from all qualified applicants.  Accommodations for persons with disabilities required during the recruitment process are available upon request.
Thank you in advance for your interest.
Only those candidates selected for interviews will be contacted.
Follow Sanofi on Twitter: @SanofiCanada  and on LinkedIn: https://www.linkedin.com/company/sanofi
#GD-SA #LI-SA
At Sanofi diversity and inclusion is foundational to how we operate and embedded in our Core Values. We recognize to truly tap into the richness diversity brings we must lead with inclusion and have a workplace where those differences can thrive and be leveraged to empower the lives of our colleagues, patients and customers. We respect and celebrate the diversity of our people, their backgrounds and experiences and provide equal opportunity for all.