Country Quality Head, Canada
Mississauga, Canada, Laval, Canada
Overview
This is where ideas are pioneered and innovation takes shape. Where being a health journey partner takes shape — and where you can help bring ideas to life. Research & Development is the heart of our business. The clinical research, clinical development and clinical trials that are essential to new product development all happen here. Preclinical drug safety is rigorously tested and our program management teams ensure everything stays on track. Together, our R&D team ensures that our pipeline is protected and productive — and that the early stages of development run smoothly and effectively. Come be part of this journey.
Health & Wellness

Comprehensive coverage including medical, dental, vision, and health and wellness programs.

Financial

Sanofi wants to ensure employees are equipped for financial health, Sanofi provides a competitive 401K Match program and Financial Wel-Being Tools and Programs.

Culture

At Sanofi, we demonstrate our commitment to inclusion and diversity through Culture groups and programs. There are many ways to make a difference and connect with other Sanofi employees: including ERG groups and 2 PAID days off to Volunteer.

Work/Life Balance

Sanofi provides significant Work/Life benefits to help you excel beyond the workday. Including Workplace Flexibility through part‑time, remote work, flex‑time and job share options.
Quote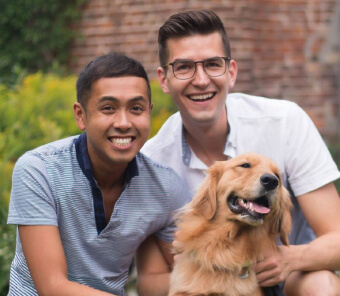 "My family is everything to me. They are proud of the work I do, educating the community and ensuring that no Pompe patient is left behind."

C. Richard Cioci

Clinical Science Associate – Pompe Ontario East & Atlantic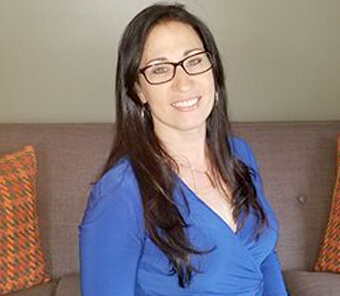 "I am continually impressed at the dedication that Sanofi has to the patients for whom we provide solutions."

Suncére Hernandez

Area Business Manager, Multiple Sclerosis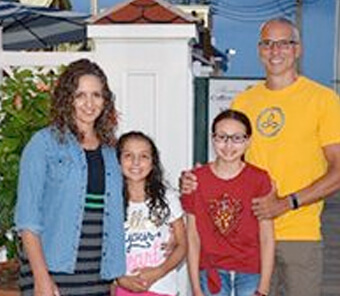 "I give thanks to my powerhouse team for reminding me that I have a support system behind me, pushing me forward."

Bob Shustack

Head of Global Support Functions Finance, North America
Responsibilities
No référence: R2553109
Titre du poste: Responsable Qualité, Canada
Emplacement: Laval, QC ou Toronto On
Résumédu poste
Le Responsable Qualité, Canada relève du chef régional de la qualité de l'Amérique du Nord. De plus, le poste a un rapport « fonctionnel » au président du Conseil canadien.
Le poste de Responsable Qualité, Canada fera ce qui suit :                                                                                           
Vous dirigerez la mise en œuvre, l'entretien et le contrôle des systèmes qualité et de l'organisation de toutes les activités de Bonne Pratique de Fabrication canadiennes (BPF) afin de garantir la conformité aux exigences réglementaires applicables du pays et aux normes de l'entreprise.
Vous vous assurerez un leadership en matière de qualité partout au pays
Vous dirigerez et coordonnerez un réseau de professionnels à l'échelle du pays qui participent aux activités de BPF et qui sont habilités à répondre à toutes les questions liées à la qualité.
Vous vous assurerez la liaison avec les collègues de la qualité de l'Amérique du Nord dont le bureau est aux États-Unis et qui travaillent sur les systèmes de qualité, la gestion et la préparation des inspections et agir à titre de membre actif de l'équipe de direction de la qualité en Amérique du Nord.  
Tâches et responsabilités
Le Responsable Qualité du pays fait les contributions suivantes, comme il est expliqué plus bas:
Leadership Collaboration interfonctionnelle Gestion opérationnelle Amélioration des opérations de qualité
1. Leadership
Vous serez responsable de la définition, de la mise en œuvre, de l'entretien et de l'amélioration continue de la qualité systèmes à l'échelle du pays pour les activités de BPF liées au développement, à la fabrication, à la distribution et à la commercialisation de tous les produits en développement ou commercialisés dans le pays par Sanofi, les sociétés affiliées ou par l'entremise d'accords de partenariat, conformément aux exigences de Sanofi et aux règlements locaux.
Vous avez des compétences en gestion des personnes pour développer et à donner l'autonomie à votre équipe
2. Collaboration et communications interfonctionnelles
Vous collaborez avec des collègues de la qualité mondiale de l'Amérique du Nord aux États-Unis et entre les fonctions, y compris (sans s'y limiter) : Commercial, Conformité, Finance, Ressources humaines, Affaires médicales, Affaires réglementaires, Pharmacovigilance et Recherche et développement
3. Gestion des opérations de qualité
Vous définirez et mettrez en œuvre un programme de qualité annuel approuvé par la haute direction à l'échelle du pays
Vous gérerez les efforts d'amélioration continue dans tous les domaines des opérations de qualité décrites aux présentes
Flux de travail:
Normes de qualité et formation
Fournir des données de qualité pour toutes les activités BPF, directement ou par la coordination avec les fonctions concernées des régions (selon le cas). Cela comprend la gestion des questions de qualité liées aux activités interfonctionnelles (p. ex. programmes de soutien aux patients, études de marché).
Coordination avec chaque fonction pertinente du pays pour assurer la disponibilité des dossiers administratifs à jour (p. ex., CV, description de poste et registre de formation) pour les postes réglementés, ainsi que les organigrammes à jour
Vérification de la qualité et préparation
Assurer la préparation des inspections et le suivi rigoureux des inspections réglementaires BPF
Définir et communiquer les normes de gestion des inspections réglementaires relatives aux processus BPF à l'échelle du pays
Définition et mise en œuvre d'un processus pour gérer les actions correctives et préventives (CAPA) liées aux activités BPF à l'échelle du Pays de manière cohérente, y compris la formation appropriée pour le personnel du pays
Qualité du produit
Validation des systèmes informatisés utilisés dans le pays pour les activités BPF afin de s'assurer qu'elles sont conformes aux règlements et normes
Gérer les plaintes reçues par le pays en fonction des processus et normes de l'entreprise et en utilisant les outils appropriés, en lien avec l'unité opérationnelle de qualité et la fonction de qualité mondiale, selon le cas
Gestion des alertes, rappels et notifications à destination et en provenance des autorités réglementaires en collaboration avec la fonction pertinente
Soutien à l'examen et à l'approbation de l'étiquetage final des produits pour le marché canadien
Soutien dans le cas des transferts de produits
Gestion des processus appropriés pour protéger contre le vol de produits et les possibilités de contrefaçon
Gestion du processus de fourniture de documents d'importation des autorités réglementaires et d'exportation à celles-ci
Gestion des avis aux autorités réglementaires et aux autres fonctions touchées
Gestion du risque
Agir à titre de principal point de contact du pays pour les questions de gestion des risques de qualité proactives et réactives
Gérer le risque de qualité dans le pays (recensement, évaluation, contrôle, communication) conformément aux normes de qualité pertinentes
Assurer l'escalade et la gestion de tous les événements liés à la qualité (produits et non liés aux produits) selon les processus et les normes définis
Recenser et anticiper les problèmes de qualité potentiels (y compris les risques actuels et futurs)
4. Amélioration des opérations de qualité
Détermine et surveille les processus liés à l'ensemble des questions de qualité afin d'assurer une exploitation efficace et efficiente, y compris l'amélioration continue
Surveille et signale périodiquement les indicateurs de performance de la qualité du pays définis par l'unité de qualité opérationnelle responsable de la région
Émet le rapport annuel d'évaluation de la qualité et le distribue à la haute direction du pays et aux fonctions pertinentes, le cas échéant                               
Formation scolaire
Diplôme universitaire canadien de préférence en sciences ou diplôme reconnu comme équivalent par un organisme d'accréditation canadien et conforme aux règlements de Santé Canada
Maîtrise ou doctorat d'un collège accrédité (un atout)
Expérience professionnelle
15 ans et + : Expérience dans l'industrie, souhaitable dans divers rôles au sein de la qualité d'une portée croissante. 
CANADA – Sanofi (French Canadian)
À propos de Sanofi – www.sanofi.ca
La vocation de Sanofi est d'accompagner celles et ceux confrontés à des difficultés de santé. Entreprise biopharmaceutique mondiale spécialisée dans la santé humaine, nous prévenons les maladies avec nos vaccins et proposons des traitements innovants. Nous accompagnons tant ceux qui sont atteints de maladies rares, que les millions de personnes souffrant d'une maladie chronique.  Sanofi et ses plus de 100 000 collaborateurs dans 100 pays transforment l'innovation scientifique en solutions de santé partout dans le monde. 
Les entités Sanofi au Canada comprennent l'unité commerciale Diabète et maladies cardiovasculaires, l'unité commerciale Médecine générale et Produits établis, Sanofi Pasteur (vaccins), Genzyme (soins spécialisés) et Sanofi Santé grand public. Ensemble, elles emploient près de 1 900 personnes. En 2015, les sociétés Sanofi ont investi 133,3 millions de dollars dans la recherche et le développement au Canada, créant ainsi des emplois, de l'activité économique et des perspectives dans tout le pays.
Sanofi est un employeur adhérant au programme d'équité en matière d'emploi qui s'engage à promouvoir la diversité et l'inclusion. Notre objectif est d'attirer des employés très talentueux aux bagages divers, de favoriser leur épanouissement et de les fidéliser afin de tirer profit de la diversité des expériences et des points de vue. Nous invitons et encourageons tous les candidats qualifiés à poser leur candidature. Des mesures d'adaptation pour les personnes handicapées sont disponibles sur demande pendant le processus de recrutement.
Nous vous remercions à l'avance pour votre intérêt.
Nous communiquerons uniquement avec les candidats retenus pour une entrevue.
Suivez Sanofi Canada sur Twitter @SanofiCanada et sur YouTube youtube.com/user/sanoficanada
Sanofi, Empowering Life, donner toute sa force à la vie
Reference No: R2553109
Title: Country Quality Head, Canada
Location: Laval, CA or Toronto, ON
Job Summary
The Country Quality Head Canada reports into the Regional Quality Head of North America. In addition, the position has a 'dotted line' report into the Canada Country Chair.
You will lead the implementation

,

maintenance, and control of the Quality System and organization of all GxP and health-regulated activities to

guarantee

compliance with

applicable country

regulatory requirements and company standards.
You will provide Quality leadership across the country
You will lead and coordinate a network of professionals across the Country who are involved with GxP and health-regulated activities and empowered to address all matters related to Quality.
You will liaise with U.S. based North America Quality Colleagues on Quality Systems, Inspection Management and Readiness, and serve as active member of North America Quality Leadership Team.   

Leadership
You are accountable for the definition, implementation, maintenance, and continuous improvement of Quality

Systems across the Country for GxP and health-regulated activities related to the development, manufacture, distribution, and commercialization of all products under development or marketed in the Country by Sanofi, Affiliates, or through partnership agreements, according to Sanofi requirements and local regulations.

You have strong people management skills to develop and empower your team

Cross-Functional Collaboration and Communications
You will collaborate with colleagues in Global Quality U.S. based North America Quality, and across functions, including (but not limited to): Commercial, Compliance, Finance, Human Resources, Medical Affairs, Pharmacovigilance, and Research and Development

Quality Operations Management
You will define and implement an Annual Quality Program endorsed by senior management across the Country
You will manage continuous improvement efforts in all areas of Quality Operations described herein
Workstream:
Quality Standards & Training
Provision of Quality input for all GxP and health-regulated activities, either directly or through coordination with the concerned Regions functions (as appropriate).
Coordination with each relevant Country function to ensure the availability of up-to-date administrative records (e.g., CV, Job Description, and Training Log) for regulated positions, as well as up-to-date organizational chart
Quality Audit & Readiness
Ensure inspection readiness and strict follow-up to GxP regulatory inspections
Define and communicate standards for the management of regulatory inspections pertaining to GxP processes across the Country
Management of Country's processes related to audits by Regulatory Authorities pertaining to Product Quality (e.g., GMP and GDP audits)
Support of and coordination with other Country functions (e.g. R&D Quality) to help ensure Canadian Quality standards are adhered to in the event that they are audited by Regulatory Authorities (e.g. GLP and GCP audits).
Evaluation of trends in audit findings that may affect the Country's Quality Systems and communicate to appropriate global functions any audit findings that require improvement within a given function

Product Quality
Validation of computerized systems in use within the Country for GxP activities to ensure that they are compliant with regulations and standards
Management of product complaints received by the Country according to company processes, standards, and by using appropriate tools, in connection with the operational Quality unit and the Global Quality function, as appropriate.
Management of alerts, recalls, and notifications to and from the Regulatory Authority's in cooperation with the relevant function
Support of the review and approval of final product labeling for the Canadian market
Support Product Transfers
Management of appropriate processes to protect against product theft and counterfeit opportunities
Management of the process for providing import/export documentation to and from Regulatory Authorities
Management of notifications to and from Regulatory Authorities and other impacted functions

Risk Management
Serve as the Country's main point of contact for both proactive and reactive Quality risk management matters
Management of Quality risk within the Country (identification, assessment, control, communication) in accordance with relevant Quality standards
Escalation and management of all Quality-related events (product and non-product related) according to defined processes and standards
Identification and anticipation of potential Quality issues (including current and future risks)

4.  Quality Operations Improvement
Identify and monitors processes related to overall Quality matters to ensure effective and efficient operations, including continuous improvement
Monitors and periodically reports Country quality performance indicators defined by the operational quality unit in charge of the Region
Issues the Annual Quality Review report and distributes to the Country senior management and relevant functions as

appropriate             

Educational Background
Canadian University degree preferably in science or a degree recognized as equivalent by a Canadian accreditation body and comply with Health Canada regulations
Master or Doctorate degree from an accredited college  (an asset)

Job Related Experience
15+ Years: Industry experience, preferable in varied roles within Quality of increasing scope. 

CANADA – Sanofi
About Sanofi – www.sanofi.ca

Sanofi is dedicated to supporting people through their health challenges. We are a global biopharmaceutical company focused on human health. We prevent illness with vaccines, provide innovative treatments to fight pain and ease suffering. We stand by the few who suffer from rare diseases and the millions with long-term chronic conditions. With more than 100,000 people in 100 countries, Sanofi is transforming scientific innovation into healthcare solutions around the globe.     

Sanofi entities in Canada include the Diabetes and Cardiovascular Care Business Unit, the General Medicines and Established Products Business Unit, Sanofi Pasteur (vaccines), Sanofi Genzyme (specialty care) and Sanofi Consumer Health. Together they employ close to 1,900 people. In 2015 Sanofi companies invested $133.3 million in R&D in Canada, creating jobs, business and opportunity throughout the country.

Sanofi is an equal opportunity employer committed to diversity and inclusion. Our goal is to attract, develop and retain highly talented employees from diverse backgrounds, allowing us to benefit from a wide variety of experiences and perspectives. We welcome and encourage applications from all qualified applicants.  Accommodations for persons with disabilities required during the recruitment process are available upon request.

Thank you in advance for your interest.

Only those candidates selected for interviews will be contacted.

Follow Sanofi Canada on Twitter: @SanofiCanada  and on YouTube: youtube.com/user/sanoficanada

Sanofi, Empowering Life

#GD-SA

#LI-SA
At Sanofi diversity and inclusion is foundational to how we operate and embedded in our Core Values. We recognize to truly tap into the richness diversity brings we must lead with inclusion and have a workplace where those differences can thrive and be leveraged to empower the lives of our colleagues, patients and customers. We respect and celebrate the diversity of our people, their backgrounds and experiences and provide equal opportunity for all.
Join Our Talent Community
Join our Talent Network and get Sanofi communications delivered to your inbox. By submitting your information, you acknowledge that you have read our privacy policy and consent to receive email communication from Sanofi.
Sign Up