Responsable national de la qualité de Santé grand public de Sanofi/Consumer Health Care Country Quality Lead Canada (TOM_3459)
Laval, Canada, Toronto, Canada
Overview
From Research and Development to Sales and Marketing, Sanofi offers a wide range of possibilities. Discover our open positions and become a health journey partner.
Success Profile
Do you have what it takes for a successful career with Sanofi?
Courageous
Leadership
Proactive
Problem-Solver
Results-driven
Team player
Culture: Play to Win
Growth

Innovation

Efficiency

Collaboration
Health & Wellness

Comprehensive coverage including medical, dental, vision, and health and wellness programs.

Financial

Sanofi wants to ensure employees are equipped for financial health, Sanofi provides a competitive 401K Match program and Financial Wel-Being Tools and Programs.

Culture

At Sanofi, we demonstrate our commitment to inclusion and diversity through Culture groups and programs. There are many ways to make a difference and connect with other Sanofi employees: including ERG groups and 2 PAID days off to Volunteer.

Work/Life Balance

Sanofi provides significant Work/Life benefits to help you excel beyond the workday. Including Workplace Flexibility through part‑time, remote work, flex‑time and job share options.
Quote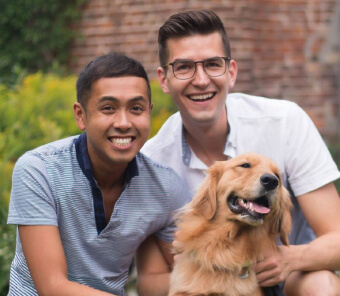 "My family is everything to me. They are proud of the work I do, educating the community and ensuring that no Pompe patient is left behind."

C. Richard Cioci

Clinical Science Associate – Pompe Ontario East & Atlantic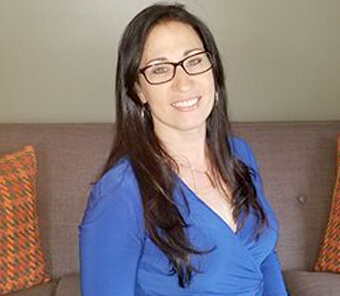 "I am continually impressed at the dedication that Sanofi has to the patients for whom we provide solutions."

Suncére Hernandez

Area Business Manager, Multiple Sclerosis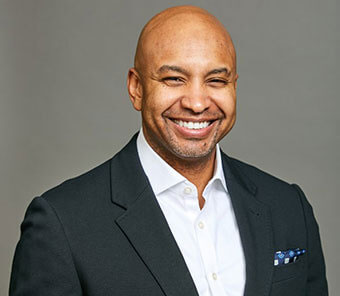 "Patients are at the center of our work. Our teams focus on advancing transformational therapies, and expanding patient access to our medicines."

Mouhamed Gueye

US Head Medical, Rare Blood Disorders
Responsibilities
Titre: Responsable national de la qualité de Santé grand public de Sanofi
Numéro de réference: R2587784
Emplacement: Québec, Canada ou Toronto, Canada
À propos de Sanofi – www.sanofi.ca
La vocation de Sanofi est d'accompagner celles et ceux confrontés à des difficultés de santé. Entreprise biopharmaceutique mondiale spécialisée dans la santé humaine, nous prévenons les maladies avec nos vaccins et proposons des traitements innovants. Nous accompagnons tant ceux qui sont atteints de maladies rares, que les millions de personnes souffrant d'une maladie chronique.  Sanofi et ses plus de 100 000 collaborateurs dans 100 pays transforment l'innovation scientifique en solutions de santé partout dans le monde. 
Les entités Sanofi au Canada comprennent Sanofi Genzyme (soins spécialisés), Sanofi Pasteur (vaccins), la Médecine générale et la Santé grand public. Ensemble nous employons environ 2 000 personnes. En 2019 nous avons investi 131 M $ dans la recherche et le développement au Canada, créant ainsi des emplois, de l'activité économique et des perspectives dans tout le pays.
RÉSUMÉ DES FONCTIONS
Diriger et gérer la mise en œuvre et l'entretien du système de qualité des sociétés affiliées de Santé grand public (couvrant les activités BPx et les activités réglementées par la santé).

Assurer la livraison sécuritaire, efficace et de qualité des produits, des informations et des services de Santé grand public pour assurer la sécurité des patients et des clients, et agir à titre de partenaire d'affaires de qualité pour soutenir les priorités de l'entreprise.

En tant que personne responsable, vous assurez la conformité de BPD des activités de distribution en gros au sein du marché des sociétés affiliées de Santé grand public.

Responsable de toutes les licences applicables et est le point de contact principal avec les autorités compétentes pour toute question liée à la qualité/technique des produits de Santé grand public, aux BPF et au BPD.
PRINCIPALES RESPONSABILITÉS ET FONCTIONS DU POSTE
Superviser toutes les activités BPx et les activités réglementées par la santé liées à la conception, à la fabrication, à la distribution et à la commercialisation des produits pharmaceutiques et non médicamenteux de Santé grand public.

Collaboration et soutien d'autres BPx des sociétés affiliées de Santé grand public et des fonctions réglementées par la santé

Définir, mettre en œuvre, gérer et contrôler la qualité des sociétés affiliées de Santé grand public

Système de gestion de la documentation portant sur la qualité des sociétés affiliées de Santé grand public :

Organiser au sein des sociétés affiliées de Santé grand public une gestion cohérente des documents portant sur la qualité liés aux BPx et aux activités réglementées par la santé.

Mettre en œuvre un processus de filtrage pour les documents mondiaux portant sur la qualité de Santé grand public publiés et les règlements locaux pour saisir les exigences qui doivent être transcrites dans les documents portant sur la qualité des sociétés affiliées de Santé grand public.

Fournir des conseils aux fonctions affiliées de Santé grand public pour concevoir ou mettre à jour les documents locaux portant sur la qualité et les modules de formation connexes dans leurs domaines respectifs.

Inspections réglementaires de BPx liées aux sociétés affiliées de Santé grand public :

Gérer les inspections réglementaires des sociétés affiliées de Santé grand public liées aux processus BPx et fournir du soutien et de la coordination aux autres fonctions affiliées à BPx.

Soutenir les autorités sanitaires dans leurs inspections des sites de fabrication étrangers.

Agir à titre de personne-ressource principale pour les audits du système de qualité de BPx effectués par le service d'audits de la qualité mondiale de Santé grand public dans les sociétés affiliées de Santé grand public, et soutenir ce service dans la préparation, l'exécution et le suivi des audits.

Établir et mettre en œuvre une stratégie pour les audits locaux

Formation : S'assurer que le personnel reçoit la formation appropriée en ce qui concerne la qualité.

Définir et mettre en œuvre dans l'ensemble de la société affiliée de Santé grand public un processus pour gérer les écarts et les actions correctives et préventives

Mettre en place à l'échelle de la société affiliée de Santé grand public un processus pour gérer les changements

Surveiller et signaler périodiquement les IRC de qualité des sociétés affiliées de Santé grand public

S'assurer que des ententes de qualité valides et signées sont en place

S'assurer que soit respecté un processus de surveillance de la qualité approprié des sous-traitants gérés localement

S'assurer que les risques liés à la qualité sont gérés adéquatement par l'ensemble de la société affiliée de Santé grand public

Gérer et faire remonter à sa hiérarchie les événements de qualité qui se produisent au sein de la société affiliée de Santé grand public conformément aux processus et aux normes définis.

Assurer la disponibilité des dossiers administratifs à jour (p. ex., CV, description de poste, registre de formation) pour les postes du service qualité de la société affiliée de Santé grand public

Maintenir un inventaire local à jour des systèmes informatisés BPx et des feuilles de calcul BPx

Gérer les plaintes relatives à la qualité des produits et effectuer l'analyse des tendances.

Diriger et coordonner les rappels de lots de produits de Santé grand public

Assurer la surveillance de la qualité relative à la gestion des problèmes de distribution des produits de Santé grand public

Le cas échéant (selon les exigences réglementaires locales) :

Effectuer la libération/suppression de lots sur le marché local

Assurer la surveillance de la qualité des distributeurs locaux

Gérer les avis envoyés par les autorités sanitaires locales et ceux qui leur sont destinés

Favoriser la culture de la qualité dans l'ensemble des sociétés affiliées de Santé grand public

Gérer le budget alloué à la qualité de la société affiliée de Santé grand public.
Responsabilités du gestionnaire :
Le titulaire du poste relève du Centre des sciences national qui comprend les services des affaires médicales, de PV, de R et D, des affaires réglementaires et de qualité locale.

Le titulaire du poste doit avoir un accès direct au directeur général de la société affiliée de Santé grand public.

Le responsable de la qualité de la société affiliée de Santé grand public doit détenir un certain niveau d'autorité pour s'assurer que les pratiques BPF/BPD sont respectées
PRINCIPALES EXIGENCES POUR CE POSTE
ÉTUDES :
Doit détenir un diplôme universitaire canadien (ou un diplôme reconnu comme équivalent) dans une science liée au travail effectué
EXPÉRIENCE :
10 ans : Expérience dans l'industrie avec divers rôles d'une portée croissante. Doit avoir de l'expérience pratique en responsabilité de la qualité liée à l'importation et à la distribution, etc.
Connaissances (théoriques) :
BPx (notamment les BPF et les BPD) et réglementation réglementée par la santé

Systèmes de qualité/gestion de la qualité des sociétés affiliées (organisation commerciale)

Gestion continue de l'amélioration

Analyse des risques liés à la qualité/gestion des risques liés à la qualité
LANGUES : Pour les postes situés au Québec
Français et anglais : Excellente maîtrise
Sanofi est un employeur adhérant au programme d'équité en matière d'emploi qui s'engage à promouvoir la diversité et l'inclusion. Notre objectif est d'attirer des employés très talentueux aux bagages divers, de favoriser leur épanouissement et de les fidéliser afin de tirer profit de la diversité des expériences et des points de vue. Nous invitons et encourageons tous les candidats qualifiés à poser leur candidature. Des mesures d'adaptation pour les personnes handicapées sont disponibles sur demande pendant le processus de recrutement.
Nous vous remercions à l'avance pour votre intérêt.
Nous communiquerons uniquement avec les candidats retenus pour une entrevue.
Suivez Sanofi Canada sur Twitter @SanofiCanada et sur LinkedIn https://www.linkedin.com/company/sanofi.
Sanofi, donner toute sa force à la vie
Title: CHC Country Quality Lead Canada
Reference No: R2587784
Location: Quebec, Canada or Toronto Canada
About Sanofi – www.sanofi.ca
Sanofi is dedicated to supporting people through their health challenges. We are a global biopharmaceutical company focused on human health. We prevent illness with vaccines, provide innovative treatments to fight pain and ease suffering. We stand by the few who suffer from rare diseases and the millions with long-term chronic conditions. With more than 100,000 people in 100 countries, Sanofi is transforming scientific innovation into healthcare solutions around the globe.     
Sanofi entities in Canada include Sanofi Genzyme (Specialty Care), Sanofi Pasteur (Vaccines), General Medicines and Consumer Healthcare. Together we employ approximately 2,000 people. In 2019, we invested $131 million R&D in Canada, creating jobs, business and opportunity throughout the country.
POSITION SUMMARY
Lead and manage the implementation and maintenance of the CHC Affiliate Quality System (covering GxP and health-regulated activities)

Secure delivery of safe, efficient, quality CHC products, information & services to ensure patients/customers safety and act as Quality Business partner to support business priorities.

As Responsible Person, ensure GDP compliance of wholesale distribution activities within the CHC affiliate market place.

Responsible for all applicable licenses and focal point of contact in front of the Competent Authorities for any CHC product quality/technical, GMP and GDP-related matter.
KEY RESPONSIBILITIES AND DUTIES FOR THIS JOB
Oversee all GxP and health-regulated activities related to the development, manufacturing, distribution and commercialization of CHC drug and non-drug products

Collaboration and support to other CHC Affiliate GxP and health regulated Functions

Define, implement, manage and control the CHC Affiliate Quality

CHC Affiliate Quality Documentation Management System :

Organize within the CHC Affiliate a consistent management of Quality Documents related to GxP and health-regulated activities.

Implement a screening process of released CHC Global Quality Documents and of local regulations to capture the requirements that must be transcribed into CHC Affiliate Quality Documents.

Provide guidance to CHC Affiliate Functions to develop or update local Quality Documents and related training modules in their respective domains.

CHC Affiliate GxP regulatory inspections:

Manage CHC Affiliate regulatory inspections related to GxP processes and provide support to and coordination to other GxP Affiliate Functions

Support the Health Authorities in their inspections of foreign manufacturing sites.

Act as the primary contact for GxP quality system audits performed by CHC Global Quality Audits (GQA) within the CHC Affiliate, and support CHC GQA in their audits preparation, conduct and follow-up.

Define and implement a strategy for local audits

Training: Ensure appropriate training to quality basics/quality matters

Define and implement across the CHC Affiliate a process to manage deviations & CAPAs

Set up across the CHC Affiliate a process to manage changes

Monitor and periodically report CHC Affiliate Quality KPIs

Ensure that valid and signed Quality agreements are in place

Ensure an appropriate quality oversight process of locally managed subcontractors

Ensure that quality risks are properly managed across the CHC Affiliate

Escalate and manage the quality events occurring within the CHC Affiliate according to defined processes and standards.

Ensure the availability of up-to-date administrative records (e.g. CV, Job Description, Training log) for CHC Affiliate Quality positions

Maintain an up-to-date local inventory of GxP computerized systems and GxP spreadsheets

Manage CHC products quality complaints and perform trend analysis.

Lead and coordinate CHC product batch recalls

Ensure quality oversight on management of CHC product distribution issues

Where applicable (as per local regulatory requirements):

Perform local Market Batch Release/Disposition

Ensure quality oversight on local distributors

Manage notifications from and to local Health

Foster quality culture across the CHC Affiliate

Manage CHC Affiliate Quality budget.
Management Responsibilities:
The role holder reports into the Country Science Hub includes Medical, PV, R&D, Regulatory Affairs and local Quality functions.

The role holder should have a direct access to the CHC Affiliate General Manager

The CHC Affiliate Quality Lead should have a level of authority to ensure GMP/GDP practice is adhered
KEY REQUIREMENTS FOR THIS JOB
EDUCATION:
Must hold a Canadian university degree (or a degree recognized as equivalent) in a science related to the work being carried out
EXPERIENCE:
10 Years: Industry experience with varied roles of increasing scope.  Must have practical experience in the area of Quality responsibility related to Importation and Distribution etc.
Knowledge (theoretical):
GxP (namely GMP, GDP) and health regulated regulations

Quality Systems/Affiliate Quality management (commercial organization)

Continuous improvement management

Quality risk analysis/ Quality risk management
LANGUAGES:  For positions located in Quebec
French and English: Excellent knowledge
Sanofi is an equal opportunity employer committed to diversity and inclusion. Our goal is to attract, develop and retain highly talented employees from diverse backgrounds, allowing us to benefit from a wide variety of experiences and perspectives. We welcome and encourage applications from all qualified applicants.  Accommodations for persons with disabilities required during the recruitment process are available upon request.
Thank you in advance for your interest.
Follow Sanofi on Twitter: @SanofiCanada  and on LinkedIn: https://www.linkedin.com/company/sanofi.
Sanofi, Empowering Life
#GD-SA
#LI-SA #LI-SP
At Sanofi diversity and inclusion is foundational to how we operate and embedded in our Core Values. We recognize to truly tap into the richness diversity brings we must lead with inclusion and have a workplace where those differences can thrive and be leveraged to empower the lives of our colleagues, patients and customers. We respect and celebrate the diversity of our people, their backgrounds and experiences and provide equal opportunity for all.
Join Our Talent Community
Join our Talent Network and get Sanofi communications delivered to your inbox. By submitting your information, you acknowledge that you have read our privacy policy and consent to receive email communication from Sanofi.
Sign Up