Gestionnaire de compte, ventes de spécialités cardiovasculaires / Cardiovascular Specialty Sales Account Manager
Laval, Canada
Overview
From Research and Development to Sales and Marketing, Sanofi offers a wide range of possibilities. Discover our open positions and become a health journey partner.
Success Profile
Do you have what it takes for a successful career with Sanofi?
Courageous
Leadership
Proactive
Problem-Solver
Results-driven
Team player
Culture: Play to Win
Growth

Innovation

Efficiency

Collaboration
Health & Wellness

Comprehensive coverage including medical, dental, vision, and health and wellness programs.

Financial

Sanofi wants to ensure employees are equipped for financial health, Sanofi provides a competitive 401K Match program and Financial Wel-Being Tools and Programs.

Culture

At Sanofi, we demonstrate our commitment to inclusion and diversity through Culture groups and programs. There are many ways to make a difference and connect with other Sanofi employees: including ERG groups and 2 PAID days off to Volunteer.

Work/Life Balance

Sanofi provides significant Work/Life benefits to help you excel beyond the workday. Including Workplace Flexibility through part‑time, remote work, flex‑time and job share options.
Quote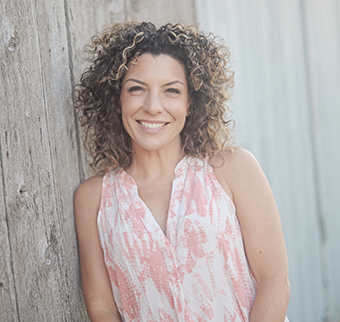 "One of the best things about Sanofi Genzyme is the consistently fun and dynamic work environment that I get to be a part of."

Kristin Ouimet

Regional Business Manager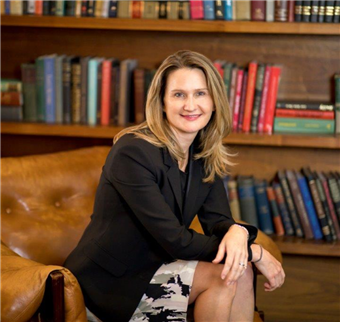 "At Sanofi, We are guided by a deep appreciation and understanding of what it means to live with a rare blood disorder, and we learn by listening to the community – patients, caregivers physicians, and other healthcare professionals."

Shannon Resetich

US Head Rare Diseases & Blood Disorders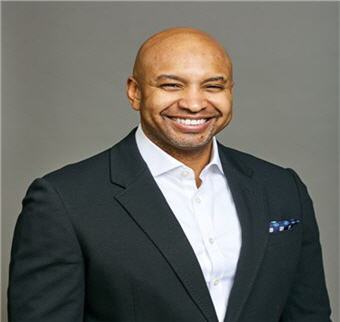 "Patients are at the center of all that we do at Sanofi. Our teams are focused on advancing transformational therapies that can address serious unmet needs for people living with rare blood disorders, and expanding global patient access to our medicines."

Mouhamed Gueye

US Head Medical Rare Blood Disorders
Responsibilities
Numéro de référence :R2621256
Titre du poste : Gestionnaire de compte, ventes de spécialités cardiovasculaires
Emplacement : Sanofi-Aventis Canada Inc., Région de Montréal (McGill/ CHUM/ Laval)
À propos de Sanofi – www.sanofi.ca
La vocation de Sanofi est d'accompagner celles et ceux confrontés à des difficultés de santé. Entreprise biopharmaceutique mondiale spécialisée dans la santé humaine, nous prévenons les maladies avec nos vaccins et proposons des traitements innovants. Nous accompagnons tant ceux qui sont atteints de maladies rares, que les millions de personnes souffrant d'une maladie chronique.  Sanofi et ses plus de 100 000 collaborateurs dans 100 pays transforment l'innovation scientifique en solutions de santé partout dans le monde. 
Les entités Sanofi au Canada comprennent l'unité commerciale Diabète et maladies cardiovasculaires, l'unité commerciale Médecine générale et Produits établis, Sanofi Pasteur (vaccins), Genzyme (soins spécialisés) et Sanofi Santé grand public. Ensemble, elles emploient près de 1 900 personnes. En 2015, les sociétés Sanofi ont investi 133,3 millions de dollars dans la recherche et le développement au Canada, créant ainsi des emplois, de l'activité économique et des perspectives dans tout le pays.
Sommaire du poste :
Responsable de la réalisation des objectifs financiers, ainsi que des résultats de la marque liés aux clients/comptes concernés. Capacité à gérer un territoire comme s'il s'agissait de sa propre entreprise.

Développer et mettre en œuvre des plans d'affaires/comptes intégrés qui permettent d'atteindre les revenus budgétés et d'utiliser correctement les ressources pour les marques de Sanofi, dans les grands comptes clés, y compris la promotion du développement, l'accès, la gestion du budget, le matériel promotionnel et les échantillons de produits.

Résoudre les problèmes pour le client, atténuer les risques et agir comme lien pour les clients/comptes avec d'autres ressources sur le terrain. (Liaison médicale et scientifique (MSL), représentant du service aux patients et gestionnaires de comptes stratégiques) et fonctions internes.

Responsable de l'établissement d'une relation efficace avec le client en fonction de son profil, dans le but de créer une expérience unique pour le client.

Combinaison d'une solide connaissance des produits et d'approches de vente innovantes (omnicanaux). Capacité à démontrer une connaissance approfondie des produits en communiquant efficacement aux clients les informations cliniques, techniques et thérapeutiques ainsi que sur l'état de la maladie et les produits, afin d'accroître rapidement l'adoption de la marque et de créer une base de revenus solide pour l'entreprise.

Intégrer les « données numériques » et les stratégies dans les interactions quotidiennes (à distance et en direct) avec les clients/comptes.

Définir les apprentissages clés sur la base des données et de la rétroaction et en réaffirmer l'importance en ajustant l'approche pour améliorer les résultats sur la base des apprentissages.

Favoriser un état d'esprit d'amélioration continue pour intégrer l'inclusion, la diversité, l'équité et l'accès (IDEA), les approches axées sur le patient, la simplification à l'interne et à l'externe, et l'intégration de l'extérieur (c.-à-d. connaissances des clients, partenariats avec les intervenants) dans tous les aspects de la planification du territoire et de l'exécution.
Principales responsabilités et fonctions de poste :
Développer des plans de comptes clés complets et perspicaces pour construire, gérer et améliorer les relations de confiance avec les intervenants clés tout en maximisant les performances.

Mettre en œuvre de manière tactique les plans de comptes, la livraison au client et les objectifs de surveillance

Faire preuve d'un sens aigu des affaires et de compétences en matière de gestion des comptes

Posséder de solides connaissances du domaine thérapeutique, du marché concurrent et du parcours du patient

Gérer l'utilisation et l'inventaire des articles promotionnels et des échantillons à distribuer aux bureaux afin de garantir un RCI optimal

Promouvoir les produits de manière éthique et conforme au processus de vente de l'entreprise et à la stratégie marketing approuvée.

Assurer la liaison et collaborer avec les équipes interfonctionnelles sur le terrain (équipe de service aux patients, équipe de vente interne, agent de liaison avec la science médicale et directeurs de comptes stratégiques) pour élaborer un plan de compte intégré.

Assurer la liaison et collaborer avec les fonctions internes telles que le service client, le marketing, l'exploitation et le soutien opérationnels (BO&S), la pharmacovigilance et le service médical

Diriger des initiatives pédagogiques telles que des réunions avec des intervenants, des webinaires et des conférences

Assurer la fourniture de données sur le marché et de renseignements sur les concurrents; surveiller et analyser les données et les conditions du marché pour identifier l'avantage concurrentiel.

Capacité à adopter une vue d'ensemble de son propre territoire afin d'évaluer et d'analyser le potentiel de croissance de l'activité

Travailler de manière à l'échelle divisionnaire pour développer une approche « One-Sanofi » auprès des clients clés;

Agir en tant que défenseur interne du client; cultiver les relations internes et les mettre à profit pour atteindre les objectifs commerciaux.

Gérer le budget promotionnel de manière efficace et conforme.

Gérer les dépenses et les activités promotionnelles en fonction des budgets annuels. 

Orienter les clients et attribuer le budget efficacement selon le principe de l'analyse du rendement sur le capital investi.

Établir des relations solides avec les leaders d'opinion et les clients clés pour identifier les besoins des clients et stimuler le développement commercial.

Obtenir et partager des informations sur la concurrence, les patients, les comptes et la coopération afin de créer de la valeur ajoutée.

Identifier les potentiels inexploités et générer de nouvelles occasions (idées novatrices).

Partager systématiquement les pratiques exemplaires dans l'ensemble des fonctions.

Participer aux congrès et aux symposiums pertinents/réunions internationales et se tenir au courant des informations scientifiques concernant nos produits, nos concurrents et notre domaine thérapeutique.
Principales exigences de ce poste :
Baccalauréat, MBA un atout.

Plus de 5 ans d'expérience en contact direct avec les clients (en tant que représentant).

Plusieurs années d'expérience dans la collaboration avec les leaders d'opinion et la création de partenariats.

Expérience en gestion de comptes cardiovasculaires, un atout.

Souplesse, agilité et rapidité d'adaptation aux nouvelles situations sur un marché concurrentiel.

Sens aigu de l'analyse, capacité à comprendre comment augmenter les ventes nettes/la rentabilité et le rendement du capital investi; capacité à élaborer des plans d'affaires simples.

Capacité à utiliser des informations sur le marché et des ensembles de données cliniques et médicales pour élaborer des arguments/propositions commerciales.

Détenteur d'un permis de conduire.

Expérience éprouvée en matière d'excellence des ventes.

Développement et mise en œuvre réussis des plans commerciaux tactiques dans les objectifs de vente.

Capacité à travailler de manière autonome, avoir le sens du service, être axé sur le client et les relations et accepter le soutien de l'équipe en temps voulu, au besoin.

Connaissance des technologies numériques (le quoi et le comment), expérience des activités et programmes omnicanaux.

Excellentes compétences en présentation orale et écrite en anglais et en français sont requises.
Hygiène, sécurité et environnement liés aux véhicules de la société :
Maintenir tous les protocoles de sécurité liés à la COVID.
Sanofi est un employeur adhérant au programme d'équité en matière d'emploi qui s'engage à promouvoir la diversité et l'inclusion. Notre objectif est d'attirer des employés très talentueux aux bagages divers, de favoriser leur épanouissement et de les fidéliser afin de tirer profit de la diversité des expériences et des points de vue. Nous invitons et encourageons tous les candidats qualifiés à poser leur candidature. Des mesures d'adaptation pour les personnes handicapées sont disponibles sur demande pendant le processus de recrutement.
Nous vous remercions à l'avance pour votre intérêt.
Nous communiquerons uniquement avec les candidats retenus pour une entrevue.
Suivez Sanofi Canada sur Twitter @SanofiCanada et sur YouTube youtube.com/user/sanoficanada
Sanofi, Empowering Life, donner toute sa force à la vie
#GD-SA #LI-SA
Reference No. R2621256
Position Title: Cardiovascular Specialty Sales Account Manager
Location : Sanofi-Aventis Canada Inc., Montreal Area (McGill/ CHUM/ Laval)
About Sanofi – www.sanofi.ca
Sanofi is dedicated to supporting people through their health challenges. We are a global biopharmaceutical company focused on human health. We prevent illness with vaccines, provide innovative treatments to fight pain and ease suffering. We stand by the few who suffer from rare diseases and the millions with long-term chronic conditions. With more than 100,000 people in 100 countries, Sanofi is transforming scientific innovation into healthcare solutions around the globe.     
Sanofi entities in Canada include the Diabetes and Cardiovascular Care Business Unit, the General Medicines and Established Products Business Unit, Sanofi Pasteur (vaccines), Sanofi Genzyme (specialty care) and Sanofi Consumer Health. Together they employ close to 1,900 people. In 2015 Sanofi companies invested $133.3 million in R&D in Canada, creating jobs, business and opportunity throughout the country.
Position Summary :
Accountable for delivering financial objectives, as well as brand results linked to the relevant customers/accounts. manages their territory like it is their own business.

Develops and implements integrated business/account plans that deliver the budgeted revenue and proper utilization of resources for Sanofi brands, in major key accounts, including advocate development, access, budget management, promotional material and product samples.

Solves issues for the customer, mitigates risks and is the link for the customers/accounts with other field resources. (MSL, Patient Service representative and Strategic Account Managers) and internal functions.

Responsible for driving effective customer relationship aligned to customer persona to create unique customer experience.

Combined solid product knowledge with innovative sales approaches (omnichannel) demonstrate thorough knowledge of products by effectively communicating appropriate clinical, technical, therapeutic, disease state and product information to customers to quickly grow brand uptake into a strong revenue base for the organization.

Integrate "digital assets" and strategies in day-to-day interactions (remote and live) with customers/accounts.

Excellent analytical skills and proven strategic thinker to perform comprehensive analysis and ability to use the various data sources (Xponent, TSA sales, FSA data, activities, market insight) to formulate short and long-term customer plans to achieve sales objectives.

Define key learnings based on data and feedback and iterate by adjusting approach to improve outcomes based on learnings.

Foster a mindset of continuous improvement to integrate Inclusion & Diversity, Equity and Access (IDEA), Patient-first approaches, simplification internally and externally, and bringing the outside in (i.e. customer knowledge, stakeholder partnerships) into all aspects of territory planning and execution.
Key Responsibilities :
Develop comprehensive and insightful key account plans to build, manage and improve trustful relationships with key stakeholders whilst maximizing performance.

Tactically implement account plans, delivery, and monitoring targets.

Demonstrate advanced business acumen and granular account acumen management skills.

Demonstrate strong knowledge of the therapy area, competitor market and patient journey.

Manage usage and inventory of promotional and samples items to be given away to offices to ensure optimal ROI.

Promote products ethically and within compliance based on company's sales process and approved marketing strategy.

Liaise and collaborate with field cross-functional teams (Patient Service team, Inside Sales team and medical science liaison, Strategic Account Managers to develop integrated account plan.

Liaise and collaborate with and internal functions like customer service, marketing, BO&S, PV and medical.

Lead educational initiatives such as speaker meetings, webinars, and conferences.

Responsible for providing market input and competitor intelligence; Monitor and analyze data and market conditions to identify competitive advantage.

Able to take a bigger picture view of own territory to assess and analyze the potential to grow business.

Work cross-divisionally to develop a "One-Sanofi" approach to key customers.

Act as an internal advocate for the customer; cultivates internal relationships and leverages to drive business objectives.

Manage promotional budget effectively and in a compliant manner.

Managing promotional spend and activity in line with annual budgets.

Effective customer guidance and efficient budget allocation under the principle of ROI analysis.

Build strong relationships with KOLs and key customers to identify customer needs and drive commercial development.

Gain and share competitive, patients and account, cooperation insights to build value added insights.

Identify untapped potentials and drive new opportunities (out of the box thinking).

Consistently share best practices across all functions.

Participate in relevant congresses and symposia/international meetings and be updated on scientific information concerning our products, competitors, and therapy area.
Key Requirements :
Bachelor's degree, MBA is a plus.

5+ years of customer facing experience (as a rep.).

Several years of experience working with KOLs and building partnerships.

Cardiovascular account management  experience is an asset.

Flexibility, agility and quick to adapt to new situations in a competitive marketplace.

Strong analytical acumen understands how to increase net sales/profitability and return on investment; able to build simple business plans.

Ability to use market insight, clinical and medical data sets to build commercial arguments/propositions.

Driver's license.

Proven sales excellence track record.

Successful development and implementation tactical business plans into sales targets.

Working self-independent, service minded, customer and relationship focused and takes support when needed in time from the team.

Digitally savvy – on what and how, experience with omnichannel activities and programs.

Excellent verbal & written presentation skills in both English and French is required.
Health, Safety and Environment related to company vehicle :
Maintain all COVID related safety protocols.
Sanofi is an equal opportunity employer committed to diversity and inclusion. Our goal is to attract, develop and retain highly talented employees from diverse backgrounds, allowing us to benefit from a wide variety of experiences and perspectives. We welcome and encourage applications from all qualified applicants.  Accommodations for persons with disabilities required during the recruitment process are available upon request.
Thank you in advance for your interest.
Only those candidates selected for interviews will be contacted.
Follow Sanofi Canada on Twitter: @SanofiCanada  and on YouTube: youtube.com/user/sanoficanada
Sanofi, Empowering Life
#GD-SA #LI-SA
At Sanofi diversity and inclusion is foundational to how we operate and embedded in our Core Values. We recognize to truly tap into the richness diversity brings we must lead with inclusion and have a workplace where those differences can thrive and be leveraged to empower the lives of our colleagues, patients and customers. We respect and celebrate the diversity of our people, their backgrounds and experiences and provide equal opportunity for all.
Join Our Talent Community
Join our Talent Network and get Sanofi communications delivered to your inbox. By submitting your information, you acknowledge that you have read our privacy policy and consent to receive email communication from Sanofi.
Sign Up